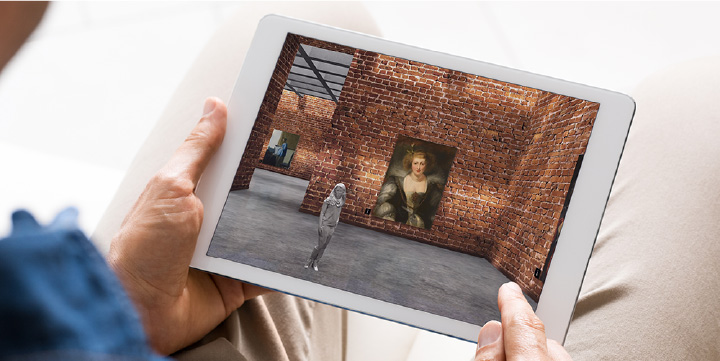 This system is intuitive.
When we enjoy 3D virtual galleries on the Web, we do not want to sit in front of a computer, use a keyboard and mouse, and get all defensive just because it is a 3D virtual gallery, but we want to operate it more casually and freely.
When you want to immerse yourself in the world of the artworks exhibited on the 3D virtual gallery, you want to reduce cumbersome keyboard operations and in-screen controls as much as possible.
Based on this idea, we aimed for an operability that allows visitors to enjoy the gallery exhibition with simple operations such as "dragging the screen with a mouse on a PC" or "swiping with a finger on a smrtphone or tablet.
How do I operate it on my computer?
When viewing the 3D virtual gallery on a PC, simply drag with one hand and with the mouse.
Drag up to move forward, drag down to move backward. The same goes for left and right: drag in the direction you want to look.
If you want to look up or down, you can move the viewpoint by right-clicking and dragging the mouse.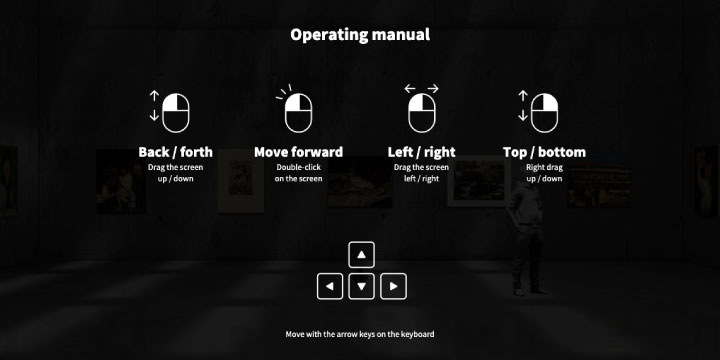 How to operate with a smartphone/tablet?
When viewing the 3D virtual gallery on a smartphone or tablet, swipe the screen from top to bottom to move forward and from bottom to top to move backward. You can also swipe left or right in the desired direction to face that direction.
To look up or down, swipe with two fingers.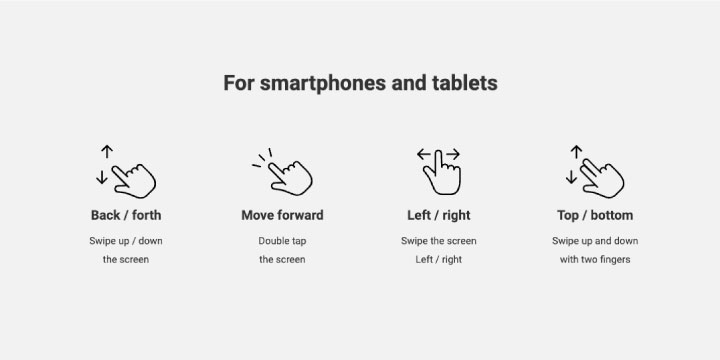 How to operate VR mode?
In portrait orientation, the device is viewed in the rotated direction.
When in landscape orientation, the device is in VR goggle mode.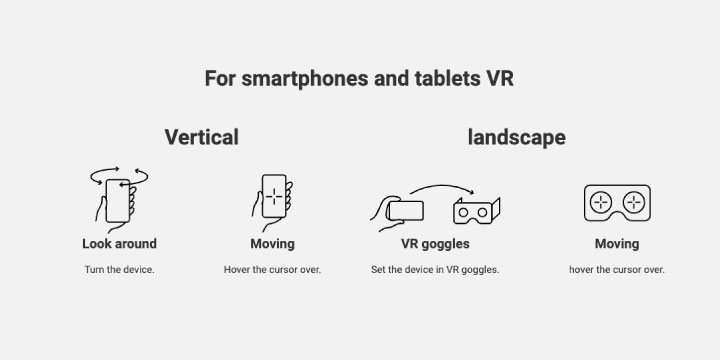 What if you are unfamiliar or uncomfortable with the operation?
For those who find the 3D virtual gallery operation difficult or unfamiliar, two automatic modes are available.
WORKS mode, which allows you to browse works in order, and GALLERY mode, which allows you to go around the gallery.
You can enjoy each mode by selecting it on the intro screen or by pressing the buttons at the bottom of the screen.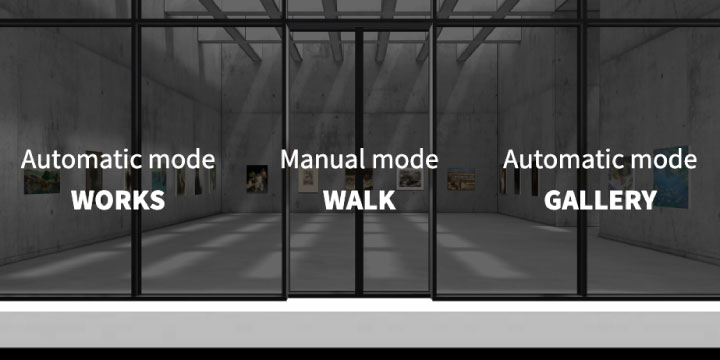 You can see what a real gallery looks like in the "Gallerist 3D Demo Gallery".