How to create a gallery |
It's easy! How to register and exhibit your work in the "MULTI Plan".
September 13, 2022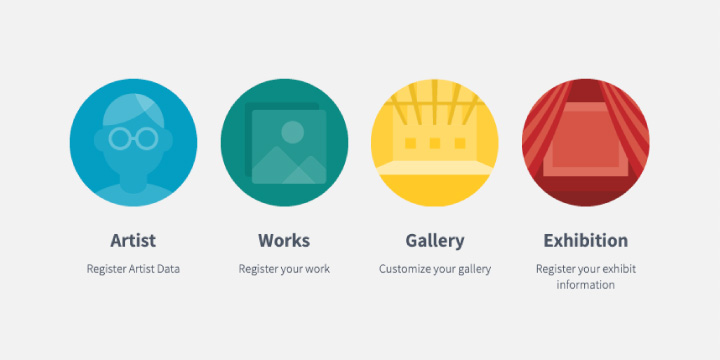 Explanation of the "MULTI Plan" display method.
The "MULTI Plan" is a plan based on the concept that we want you to hold a "virtual solo exhibition" or "virtual group exhibition" in a simple way.
Simply upload the image and it will be automatically converted to VR and displayed.
The registration process, the main steps are as follows.

i) Preparation of artwork images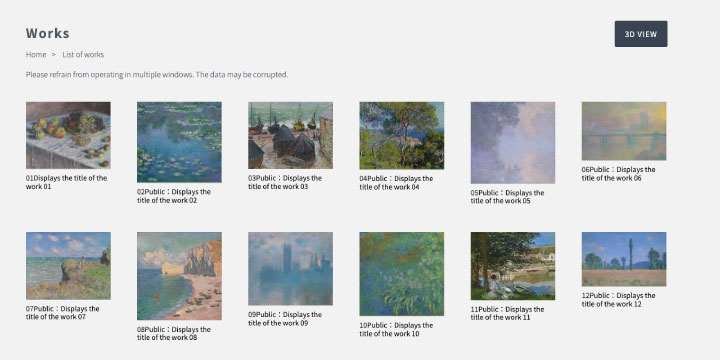 Please prepare an image of your work first.
The resolution should be approximately 2000px in height and width.
The aspect ratio should remain the same.
It is not necessary to enter the exhibit size.
The size will be automatically set according to the exhibit settings.
ii) Enter detailed information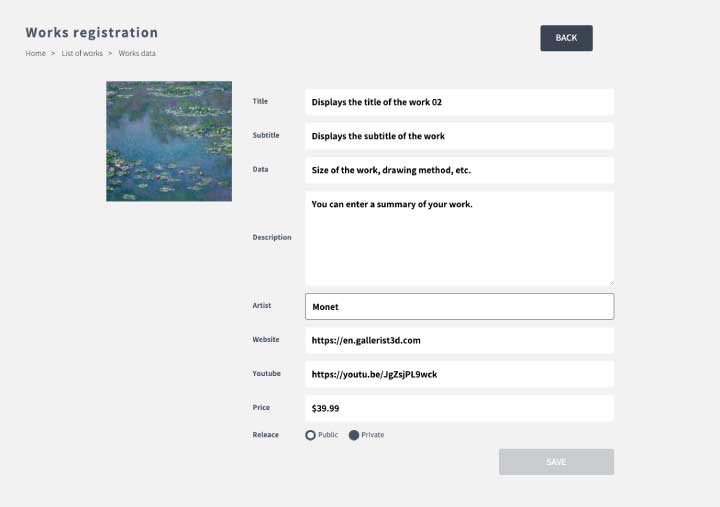 Next, enter detailed information about the work.
Anything related to the work, such as concept or production information, is acceptable.
The story behind the artwork and the message behind the artwork are also acceptable.
If you are selling artwork, please enter the amount.
If you have an e-commerce site or sales site, please include its URL.
If you do not have an e-commerce site or other sales site, it would be a good idea to include details on how to purchase and contact you.
iii) Setting the display position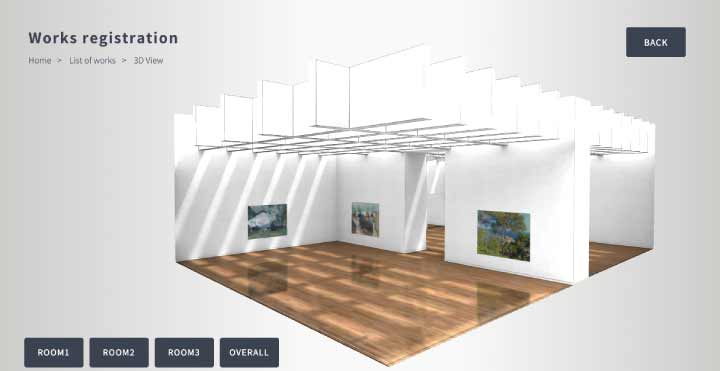 No exhibition position setting is required.
The exhibition position is automatically determined by the slot in which the work is registered.
The position of the exhibit depends on the "Exhibits" setting in the "Exhibition" section.
You can choose from "12," "24," or "60" works.
The spacing, position, and size are optimized for display in the gallery.
You can see what the exhibit will look like from the "3D VIEW" on the "Works" page.
Oh yeah, and don't forget to "SAVE"!