Recommended Use |
A solo exhibition in your own VR space.
October 20, 2021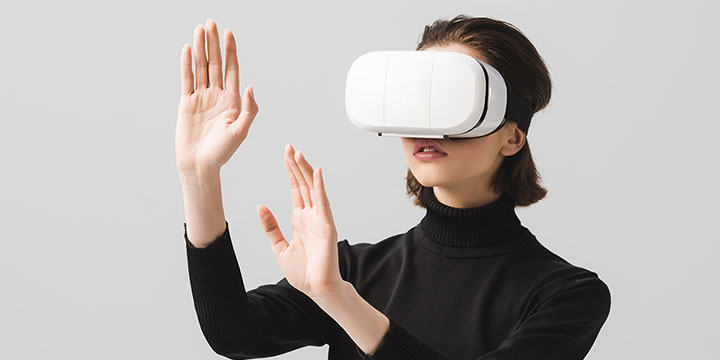 The concept of Gallerist 3D is "My own world in VR space".
How about displaying your work in a VR space and holding a solo exhibition?
If you create a gallery with Gallerist 3D's "MULTI Plan", a VR gallery will be created automatically.
Compatible with VR goggles that use the phone in a horizontal position. The "Gaze Control" function allows the user to move without a controller by aligning the cursor and continuing to gaze at it.
Your work will be experienced in a VR space.

How about holding a VR solo exhibition at Gallerist 3D, where you can easily have a VR gallery?
Learn more about our plans.
Click here to view the VR demo gallery. *Please access with your smartphone or tablet.