Recommended Use |
Let's use it in place of a real-life exhibition.
March 11, 2021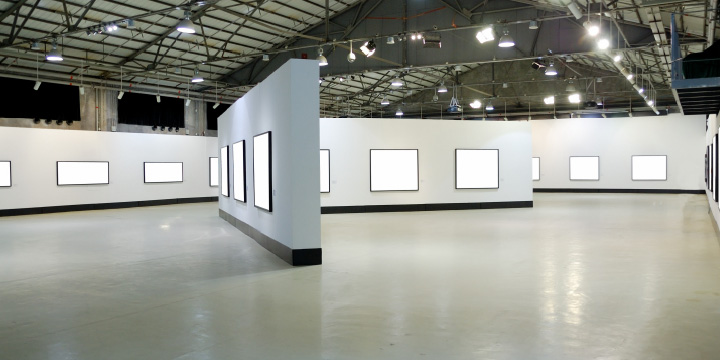 We would like to encourage those who,
for various reasons, are unable to hold real exhibitions to take advantage of this service.
A new exhibition style for the next era.
Those who are no longer able to hold exhibitions that they used to be able to hold.
Those who wanted to hold an exhibition but could not due to circumstances.
Those who have done exhibitions but want to do them on the web as well. We hope that these people will use this service.
How can we replace art galleries?
How can we make the act of "presenting artwork" and "viewing exhibited artwork" more realistic?
And what would be a different way to enjoy art than in a conventional art gallery?
Gallerist 3D is the result of this idea.
What is the alternative to an actual gallery?
The 3D virtual space allows visitors to approach artworks three-dimensionally in an atmosphere as if they were in an actual gallery. Visitors can "look around the exhibited works" and feel the world view as if they were in an actual art gallery. For those who want to have a solo exhibition someday, hold an exhibition that anyone can participate in, or have people from all over the world view their work, we would like you to use this space as an alternative to an art gallery. That is what we are thinking.
How to enjoy a different kind of art gallery?
An exhibition that can be easily attended on any device, including smartphones, PCs, and tablets.
A gallery that can be freely operated with one hand, whether on the move or during a gap in time.
Sometimes on the big screen, sometimes in your hands, you can experience the artist's work and his/her worldview. 3D virtual gallery allows you to enjoy such a way.